L'approssimarsi della fine dell'anno come sempre spinge a fare dei consuntivi e, talvolta, si rivela utile per tirare le somme di ciò che è accaduto oltre che di armarsi di buoni (e spesso irrealizzabili … ) propositi per i dodici mesi successivi.
Tralasciando il lato personale, un po' perché se mi fosse chiesto di esprimere un parere al riguardo opterei per la domanda di riserva, ma soprattutto perché sono certo che ciò non sia particolarmente interessante, l'aspetto musicale è forse uno tra quelli che hanno riservato le maggiori soddisfazioni e che merita, quindi, d'essere sviscerato senza indugi.
Peraltro, il momento della stesura dei cosiddetti best of per noi di Iyezine costituisce tradizionalmente argomento di discussione, non tanto per i dischi da scegliere quanto per le diverse opinioni sull'opportunità di procedere o meno in tal senso.
Per quest'anno si è optato, con una scelta demo-autoritaria, di chiedere ad ogni collaboratore di citare i 2-3 album migliori tra quelli recensiti e di pubblicarli in ordine rigorosamente alfabetico (questo dovrebbe già essere avvenuto qualche giorno fa …) lasciando ad ognuno la libertà di redarre o meno il proprio personale best of, articolato in assoluta autonomia.
Sia chiaro che nel mio caso (ma immagino sia lo stesso anche per altri che, alla fine dell'anno, sono andati di gran lunga in tripla cifra come numero di recensioni scritte) le classifiche che vedrete non sono "assolute", ma riguardano solo i dischi recensiti, essendo peraltro gli unici che ho potuto ascoltare nel corso dell'anno.
Infatti, l'unico lato negativo rappresentato da questo bellissimo hobby è quello che, se lo si vuole fare al meglio delle proprie possibilità, non resta praticamente tempo per ascoltare altra musica che non sia quella che verrà poi raccontata negli articoli pubblicati su Iyezine; questo ovviamente accade perché, se si vuole essere onesti intellettualmente, non si può pensare di ascoltare un disco meno di 4-5 volte prima di poterne parlare con un minimo di cognizione di causa.
Da ciò ne deriva che sono piacevolmente condannato a vivere con le cuffiette del mio MP3 perennemente nelle orecchie, sperando che i miei usurati timpani reggano ancora a lungo …
Detto questo, ecco una cinquantina di dischi che, a mio parere, quest'anno hanno meritato una menzione speciale, tenendo conto che ce ne sono comunque almeno il doppio che restano esclusi da questo elenco davvero per un'inezia.
Oltre alla top ten, per scelta ho redatto anche tre graduatorie distinte:
1) Italiani
2) Doom
3) Altri Suoni
La decisione di stilare una classifica a parte per i dischi pubblicati da musicisti italiani non vuole essere in alcuna maniera ghettizzante ma è, semmai, dettata dalla volontà di far emergere il più possibile realtà musicali nostrane che, per il genere prescelto o altri motivi, non hanno la visibilità che meriterebbero.
Per il Doom, ovviamente, ho previsto una graduatoria a parte in quanto è per me il GENERE musicale per eccellenza, quello nel quale mi rispecchio e che mi consente di combattere le brutture dell'esistenza, paradossalmente proprio grazie a sonorità che sono del tutto intrise di negatività e disperazione.
Infine, in Altri Suoni c'è un po' di tutto, death , black, post metal fino a quella che è stata la scoperta dell'anno per me, una forma di folk capace di veicolare emozioni spesso vicine quelle che trasmette il mio amato doom.
Per finire, un breve commento a motivare la scelta dei tre dischi in vetta alle rispettive graduatorie:
Italiani
L'ultimo disco degli In Tormentata Quiete è la purezza della musica portata ai suoi massimi livelli: testi magnifici (Cromagia è un concept incentrato sui diversi colori) si snodano all'interno di un flusso sonoro unico per originalità e capacità evocativa. L'uso di tre diversi timbri vocali rende ancor più completo un lavoro che, come ha argutamente commentato qualcuno, dovrebbe essere portato nelle scuole per far capire ai più giovani che la vera musica è questa, certo non quella degli One Direction e neppure lo starnazzare prefabbricato dei protagonisti dei talent-show.
Doom
Il recente Ep (in realtà composto da un unico brano di quasi 50 minuti …) degli Eye of Solitude, Dear Insanity, è l'ennesimo capolavoro di quella che, oggi, è per distacco la migliore band del pianeta nel genere in questione. Nessuno come Daniel Neagoe e soci possiede, al momento, la capacità di smuovere e lacerare l'animo degli ascoltatori: il dolore evocato dalla musica degli EOS diventa quasi fisico e la bellezza che ne scaturisce crea un mix pressoché intollerabile per una persona dotata di normale sensibilità.
Altri Suoni
Thoughtscanning, Ep dei We All Die (Laughing) (qui recensito assieme all'altro Ep a base ambient "Tentoostelling") è in qualche modo collegato al disco degli Eye Of Solitude, non tanto per i contenuti, visto che qui siamo alle prese con un caleidoscopico lavoro che sminuzza e riassembla tutto il meglio della musica degli ultimi vent'anni, in una forma a metà strada tra prog e death (ma dimenticatevi Opeth e co.), quanto per la presenza di Déhà, sodale di Daniel Neagoe in diversi progetti ed autentico genio capace di rendere eccezionale ogni sua uscita, indipendentemente dal genere prescelto (immaginate una sorta di Devin Townsend in versione metal underground, tanto per capirci).
Ad ogni titolo è associato sia il link per facilitarvi nella lettura della relativa recensione, sia un contributo musicale che vi agevolerà nel vostro desiderio di approfondire eventualmente la conoscenza delle band e dei musicisti citati.
Buona lettura e buon ascolto.
Top 10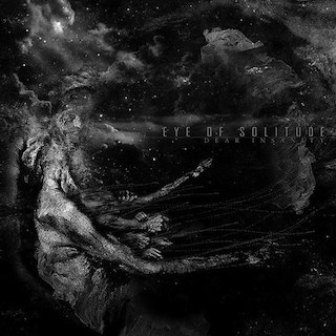 1.EYE OF SOLITUDE – DEAR INSANITY
https://www.iyezine.com/eye-of-solitude-dear-insanity

2.CLOUDS – DOLIU
https://www.iyezine.com/clouds-doliu

3.WE ALL DIE (LAUGHING) – THOUGHTSCANNING / TENTOONSTELLING
https://www.iyezine.com/we-all-die-laughing-thoughtscanning-tentoonstelling

4.IN TORMENTATA QUIETE – CROMAGIA
https://www.iyezine.com/in-tormentata-quiete-cromagia

5.DOOM:VS. – EARTHLESS
https://www.iyezine.com/doomvs-earthless

6.SHADOW OF THE TORTURER – DRONESTOWN
https://www.iyezine.com/shadow-of-the-torturer-dronestown

7.HORTUS ANIMAE – SECULAR MUSIC
https://www.iyezine.com/hortus-animae-secular-music
Lyric Video : God and His Disgusting Children
8.HOLLOW – MORDRAKE
https://www.iyezine.com/hollow-mordrake
Official Video : Lansdcape
9.HELEVORN – COMPASSION FORLORN
https://www.iyezine.com/helevorn-compassion-forlorn
Official Video : Burden Me
10.KAUNIS KUOLEMATON – KYLMÄ KAUNIS MAAILMA
https://www.iyezine.com/kaunis-kuolematon-kylma-kaunis-maailma
Official Video : En Ole Mitään
ITALIA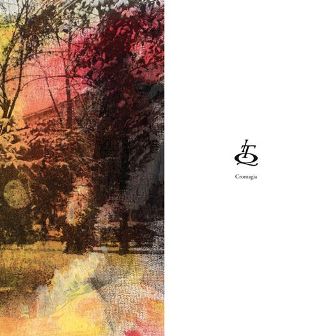 1.IN TORMENTATA QUIETE – CROMAGIA
https://www.iyezine.com/in-tormentata-quiete-cromagia

2.HORTUS ANIMAE – SECULAR MUSIC
https://www.iyezine.com/hortus-animae-secular-music
Lyric Video : God and His Disgusting Children
3.ARCANA COELESTIA – NOMAS
https://www.iyezine.com/arcana-coelestia-nomas

4.BLACK CAPRICORN – CULT OF BLACK FRIARS
https://www.iyezine.com/black-capricorn-cult-of-black-friars
Official Video : Cult Of Black Friars
5.SEDNA – SEDNA
https://www.iyezine.com/sedna-sedna

6.NECRODEATH – THE 7 DEADLY SINS
https://www.iyezine.com/necrodeath-the-7-deadly-sins
Official Video : Wrath
7.ODD – LAST GEAR
https://www.iyezine.com/odd-last-gear
Official Video : Last Gear
8.FUOCO FATUO – THE VIPER SLITHERS IN THE ASHES OF WHAT REMAINS
https://www.iyezine.com/fuoco-fatuo-the-viper-slithers-in-the-ashes-of-what-remains

9.APNEICA – PULSAZIONI…CONVERSIONE
https://www.iyezine.com/apneica-pulsazioni-conversione

10.ASSUMPTION – THE THREE APPEARANCES
https://www.iyezine.com/assumption-three-appearances

11.RED SKY – SOLO MUSICA A RIEMPIRMI GLI OCCHI
https://www.iyezine.com/red-sky-musica-riempirmi-gli-occhi
Official Video : Neve
12.STIGMHATE – ZODACARE OD ZODAMERANU
https://www.iyezine.com/stigmhate-zodacare-od-zodameranu
Soundcloud – Mistress of Bone's Mounds
13.HERETICAL – DÆMONARCHRIST – DÆMON EST DEVS INVERSVS
https://www.iyezine.com/heretical-daemonarchrist-daemon-est-devs-inversvs
Official Video : Der Monarchristvs
14.NAZGUL RISING – ORIETUR IN TENEBRIS LUX TUA
https://www.iyezine.com/nazgul-rising-orietur-in-tenebris-lux-tua
Reverbnation : Orietur In Tenebris Lux Tua
15.DONAMORTE – GEMINI
https://www.iyezine.com/donamorte-gemini
Official Video : Gemini
16.SOLITVDO – IMMERSO IN UN BOSCO DI QUERCE
https://www.iyezine.com/solitvdo-immerso-in-bosco-querce

17.CHIRAL – ABISSO
https://www.iyezine.com/chiral-abisso

18.VIII – DRAKON
https://www.iyezine.com/viii-drakon

19.DEADLY CARNAGE – MANTHE
https://www.iyezine.com/deadly-carnage-manthe
Official Video : Dome Of The Warders
20.MARCO MACHERA – DIME NOVELS
https://www.iyezine.com/marco-machera-dime-novels
Official Video : The Ugly Song
DOOM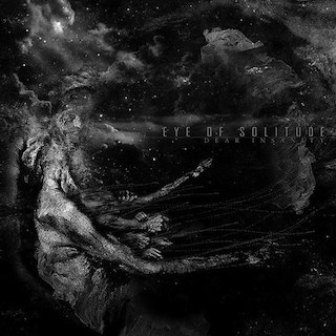 1.EYE OF SOLITUDE – DEAR INSANITY
https://www.iyezine.com/eye-of-solitude-dear-insanity

2.CLOUDS – DOLIU
https://www.iyezine.com/clouds-doliu

3.DOOM:VS. – EARTHLESS
https://www.iyezine.com/doomvs-earthless

4.SHADOW OF THE TORTURER – DRONESTOWN
https://www.iyezine.com/shadow-of-the-torturer-dronestown

5.HELEVORN – COMPASSION FORLORN
https://www.iyezine.com/helevorn-compassion-forlorn
Official Video : Burden Me
6.KAUNIS KUOLEMATON – KYLMÄ KAUNIS MAAILMA
https://www.iyezine.com/kaunis-kuolematon-kylma-kaunis-maailma
Official Video : En Ole Mitään
7.SHATTERED HOPE – WATERS OF LETHE
https://www.iyezine.com/shattered-hope-waters-of-lethe

8.AMEDERIA – UNHEARD PRAYER
https://www.iyezine.com/amederia-unheard-prayer

9.APHONIC THRENODY – WHEN DEATH COMES
https://www.iyezine.com/aphonic-threnody-death-comes

10.PROFETUS – AS ALL SEASONS DIE
https://www.iyezine.com/profetus-as-all-seasons-die

11.IMBER LUMINIS – IMBER AETERNUS
https://www.iyezine.com/imber-luminis-imber-aeternus

12.MY SHAMEFUL – HOLLOW
https://www.iyezine.com/shameful-hollow

13.MOURNFUL CONGREGATION – CONCRESCENCE OF THE SOPHIA
https://www.iyezine.com/mournful-congregation-concrescence-of-the-sophia

14.WOE UNTO ME – A STEP INTO THE WATER OF FORGETFULNESS
https://www.iyezine.com/woe-unto-step-water-forgetfulness
Official Video : Angels To Die
15.APHONIC THRENODY & ENNUI – IMMORTAL IN DEATH
https://www.iyezine.com/aphonic-threnody-ennui-immortal-in-death

ALTRI SUONI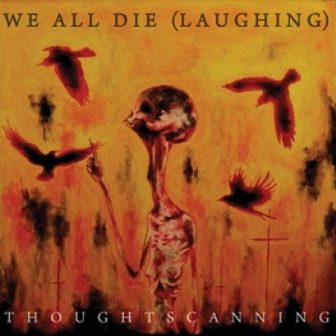 1.WE ALL DIE (LAUGHING) – THOUGHTSCANNING / TENTOONSTELLING
https://www.iyezine.com/we-all-die-laughing-thoughtscanning-tentoonstelling

2.HOLLOW – MORDRAKE
https://www.iyezine.com/hollow-mordrake
Official Video : Lansdcape
3.INCANTATION – DIRGES OF ELYSIUM
https://www.iyezine.com/incantation-dirges-of-elysium

4.SAOR – AURA
https://www.iyezine.com/saor-aura

5.SIDIOUS – REVEALED IN PROFANE SPLENDOUR
https://www.iyezine.com/sidious-revealed-in-profane-splendour

6.MIRNA'S FLING – FOR THE LOVE OF ME
https://www.iyezine.com/mirnas-fling-love
Official Video : Surreal
7.SONUS MORTIS – PROPAGANDA DREAM SEQUENCE
https://www.iyezine.com/sonus-mortis-propaganda-dream-sequence

8.DARKFLIGHT – CLOSURE
https://www.iyezine.com/darkflight-closure

9.SLEEPING PULSE – UNDER THE SAME SKY
https://www.iyezine.com/sleeping-pulse-under-the-same-sky
Official Video : War
10.DARKHER – THE KINGDOM FIELD
https://www.iyezine.com/darkher-kingdom-fields
Official Video – Ghost Tears
11.OBERON – DREAM AWAKENING
https://www.iyezine.com/oberon-dream-awakening

12.FRÄKMÜNDT – LANDLIEDER & FROMDLÄNDLER
https://www.iyezine.com/frakmundt-landlieder-fromdlandler

13.CELTEFOG – DELIVERANCE
https://www.iyezine.com/celtefog-deliverance
Official Video : The Rain Is Coming From The North
14.THE COMMITTEE – POWER THROUGH UNITY
https://www.iyezine.com/the-committee-power-through-unity
Official Video : Man Of Steel
15.ASA-NOIR – THE FALL OF THE IDOLS
https://www.iyezine.com/asa-noir-fall-idols
Lyric Video : Fall Of The Idols