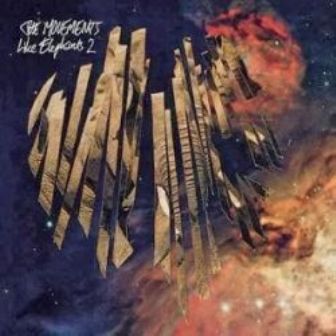 The Movements – Like Elephants 2
Dopo l'uscita a novembre 2013 del primo episodio, ecco la seconda parte di questo progetto sulla lunghezza di due dischi.
I The Movements ci avevano abituato al garage rock, ma in queste due ultime uscite virano decisamente verso un suono molto più psych rock, che va dalla psichedelia più pura, fino ad un approccio più pesante.
"Like Elephatnts 1" e Like Elephants 2 sono da considerarsi come un disco unico, con una propria continuità e una storia dietro. Si spazia per molti generi e i The Movements si confermano uno dei gruppi svedesi più interessanti degli ultimi anni.
L'intenzione nel pubblicare due dischi così è quella di far soffermare più a lungo l'ascoltatore sulla musica, prendendo le distanze dal suo consumo veloce e poco attento.
Comprate il vinile di questo gruppo, mettetelo sul piatto e dimenticate il digitale o il collegamento ad internet. Certo, è strano leggere queste righe su una webzine come la nostra, ma noi proviamo ad essere moderni senza perdere la lentezza.
La musica dei The Movements è una magnifica perdita di tempo.
Tracklist:
1. Six Feet Under
2. Stolen Love
3. Icecold
4. Give It To Me
5. Everybody Needs Something
6. Redemption
7. Yesterday, Now And Forever
8. Like Elephants 2
9. Winter's Calling
10.What Would Happen If I Tried
Line-up:
David Henriksson – voce
Gustaf Gimstedt – tastiere
Christian "Krita" Johansson – chitarra
Daniel "Dolly" Pettersson – basso
Thomas Widholm – batteria
Precedenti recensioni :
THE MOVEMENTS – Like Elephant I
THE MOVEMENTS – Follow
THE MOVEMENTS – Come On Commando