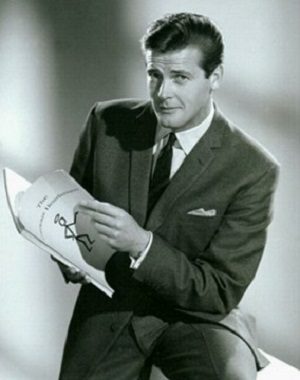 Adventure With The Saint Episode N 20 To Kill A Saint
They want to kill the Saint?
But they will not succeed because with the help of trusted Emma Bowery and Marco Repetto he is afraid of anything.
Are you ready to live with them a new adventure full of pathos,suspence and rock'n'roll?
1) Little Joe Washington – Bossanova and grits (V/A-Hipshakers vol.4,2015)
3) Camilla e i Bugiardi – Non ho dormito mai (Fbt contest,2013)
4) Datura 4 – You ain't no friend (Demon blues,2015)
6) Thee Eyes – Die to start over (Glorifield magpies on a mission to Mars,2003)
7) The Prosonics – Betrayed (Urban
jungle
,2015)
8) Rotten mind – Damaged state of mind (I'm alone even with you,2015)
9) Krzyszton Klenczon & trzy Korony – Spotkanie z diablem (S/t,1971)
11) Les Agamemnonz – Marathon (De A à Z,2015)
12) R'n'r terrorists – I don't care (Digital paranoia,2015)
15) The Ding-dongs – This car (Rag tang,2013)
16) The Dahmers – I'm going insane (Demons,2015)
18) The Cockroaches – For my baby (Stomp around the tombs,2014)
19) The Barsexuals – Dead dog (S/t,2010)
20)
I Rudi
– Melanie (Nient'altro che routine,2015)
21) Trigemino – Dirty Larry (In sound we trust,2015)
Adventure with the Saint episode n°20 To kill a Saint by In Your Eyes Ezine on Mixcloud