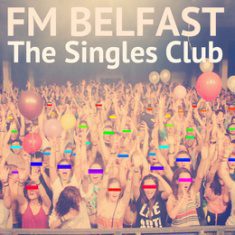 Fm Belfast – The Singles Club
Attivo dal 2005 questo collettivo si fonda su Árni Rúnar Hlöðversson, Árni Vilhjálmsson e Lóa Hlín Hjálmtýsdóttir, poi gli altri, se possono. The Singles Club è quello che è nel titolo, ovvero una raccolta delle loro canzoni più belle, da How to make friends del 2008 e Don't want to sleep e una manciata di singoli.
Gli Fm Belfast fanno pop dance, però in effetti la loro musica è qualcosa di molto particolare e personale. Nelle loro canzoni il ritmo si sviluppa da solo, e la melodia vince su tutto. L'insieme è molto minimale, molto intimo eppure autoironico, sono un gruppo che non si prende per nulla sul serio, eppure sono più incisivi di molti altri gruppi. Gli Fm Belfast ti rimangono dentro, non può che stupire profondamente la loro anima pop, in fondo sono un grande gruppo pop moderno.
Ma non fanno nulla per essere alla moda, suonano e lo fanno benissimo.
Se si vuole far festa li potete sentire, anche se la nota più possente del loro gusto è un tantino di malinconia, una cosa che quasi ogni musicista islandese mette in musica, anche se gli Fm Belfast lo fanno in maniera speciale. Sentendolo più volte riuscirete a cogliere le mille sfumature di questo disco che sembra semplice ma è molto vario.
Assaggiare senza indugio.
Tracklist:
1 Par Avion
2 We are faster than you
3 I can feel love
4 Stripes
5 American
6 Believe
7 I don't want to go to sleep either
8 Vertigo
9 Underwear
10 Synthia
11De Lorean – Original version –
12 Tropical
Line-up:
Árni Rúnar Hlöðversson
Arni Vilhjálmsson
Lóa Hlín Hjálmtýsdóttir.
Örvar Þóreyjarson Smárason
Sveinbjorn Hermann Pálsson
Björn Kristjánsson
Birgitta Birgisdóttir
Eiríkur Orri