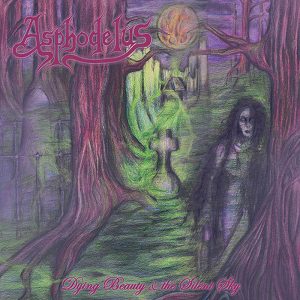 04 Mar

Asphodelus – Dying Beauty & The Silent Sky

I finlandesi Cemetery Fog passano da duo a trio, cambiano nome diventando Asphodelus ed esordiscono su Iron Bonehead con questo dodici pollici.

L'evoluzione musicale dal precedente periodo è evidente, dato che si passa dal doom death puro a qualcosa di ora più vicino alla scena inglese dei primi anni novanta, che è un po' la colonna del genere. C'è molto classicismo goticheggiante nelle loro canzoni, che sono ben composte e di ampio respiro, drammatiche ed immanenti. Le tre tracce più l'intro sono un esordio notevole, per un gruppo che si sta evolvendo nella tensione di fare sempre meglio, riuscendo in pieno nell'intento.In questo disco ci sono molti echi, soprattutto di una cultura metallara estesa e competente, che si sublima in questa splendida musica triste.

TRACKLIST
1.Intro
2.Illusion Of Life
3.Dying Beauty And The Silent Sky
4.Nemo Ante Mortem Beatus

LINE-UP
J. Filppu – Guitar, Vocals.
J. Väyrynen – Guitar.
V. Kettunen – Drums.