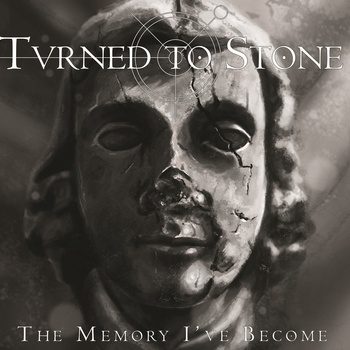 Turned To Stone – The Memory I've Become
The Memory I've Become si apre con un'intro acustica, che sfuma e lascia spazio alla bellissima title-track, dove le doppie voci (growl-screaming) accompagnano una song dove Eternal Tears Of Sorrow e, soprattutto, i folk metaller Equilibrium, compaiono ad ogni istante; Answer The Summons è opethiana nelle parti più veloci e nei cambi di tempo mai banali che riportano alla drammaticità di album come "Morningrise" e "Still Life".
Ottima anche This Failure, dall'impronta doom, dove fa la sua apparizione la voce pulita alternata ad uno screaming proveniente dagli abissi più profondi, con una seconda parte più ritmata e con il supporto di un riff epico.
Ancora il giovane Akerfeldt fa capolino in Call For The End, come nella conclusiva Anachronous Throne, lunghissimo brano dalle mille sfaccettature nel quale confluiscono anche tutte le altre influenze del combo, per regalarci un brano di assoluta epicità.
La prova dei musicisti è di ottimo livello in ogni parte, le voci sono usate con gusto rappresentando la ciliegina sulla torta di un lavoro riuscitissimo.
Se il buongiorno si vede dal mattino i Turned To Stone ci potrebbero regalare in futuro grandi soddisfazioni.
Tracklist:
1. Omnia Mors Poscit
2. The Memory I've Become
3. Answer the Summons
4. This Failure
5. Call for the End
6. Anachronous Throne
Line-up:
Kristofori Maile – Bass, Folk Instruments, Keyboards, Vocals (backing)
Brian Medeiros – Drums
Ian Mitchell – Guitars
Andy Medeiros – Guitars, Vocals (backing)
Paul Black – Vocals (lead)