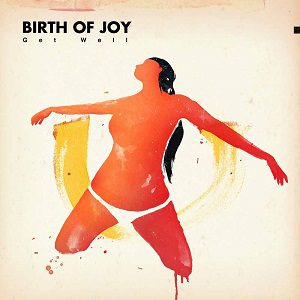 07 Mar

Birth Of Joy – Get Well

Fragorosa e potente band olandese dedita ad un vitaminico sound anni settanta.

I Birth Of Joy scavano dentro all'infinito tunnel della psichedelia anni sessanta e settanta, e portano alla luce riff importanti e gemme di vecchio stile rivestito di un moderno acciaio.
Non c'è solo il recupero dell'antichità poichè il loro pregio maggiore è un suono molto compatto e con un organo che detta il viaggio a chitarra e batteria, rendendo il tutto molto vicino alla psichedelia californiana anni sessanta. Il loro calore su disco deriva dalla grande esperienza dal vivo, hanno suonato molti concerti soprattutto in Europa e non solo. Get Well è ben bilanciato e ben composto, suona bene e ha un impianto molto solido. Sesto disco che dovrebbe essere quello di una consacrazione che meritano ampiamente, poiché sono davvero godibili.
Per chi vuole qualcosa in più della nostalgia.

TRACKLIST
01 Blisters
02 Meet me at the bottom
03 Choose sides
04 Numb
05 Midnight cruise
06 Carabiner
07 Those who are awake
08 You got me howling
09 Get well
10 Hands down

LINE-UP
Kevin Stunnenberg – Vocals & Guitar.
Bob Hogenelst – Drums & backing vocals. Gertjan Gutman – Organ & Bass.