King Gizzard And The Lizard Wizard, Pronti Il Nuovo Album E Un Live
I King Gizzard and The Lizard Wizard stanno per tornare, il 20 novembre, con un nuovo album, intitolato "K.G." (sottotitolato: "Explorations Into Microtonal Tuning, volume 2", per la Flightless (la indie label di proprietà del batterista del gruppo, Eric Moore) e un disco dal vivo, "Live In San Francisco '16" su ATO Records, che sarà pubblicato anche come film-concerto (qui il trailer).

Per l'iperattivo collettivo garage/pysch/acid/heavy rock australiano si tratta del sedicesimo studio album registrato in soli dieci anni di attività (in cui hanno rilasciato anche un altro film-concerto, "Chunky Shrapnel", lo scorso aprile) e "K.G." a livello sonoro rappresenta un sequel di "Flying Microtonal Banana", LP che uscì nel 2017 (insieme ad altri quattro dischi ufficiali, nello stesso anno) il cui sottotitolo era "Explorations Into Microtonal Tuning, volume 1".

La band ha già rilasciato, nel corso dei mesi, ben quattro singoli estratti dal nuovo lavoro: "Honey", "Some Of Us", "Straws In The Wind" e, ultimo in ordine di tempo, il brano "Automation", di cui i fan possono registrare un videoclip e fare un remix strumentale personale, su diretto invito dei KGLW sul loro sito ufficiale. Dal live album è stato condiviso un assaggio, il brano "Evil Death Toll".

Sulla pagina Bandcamp del combo è possibile effettuare il pre-order di entrambi gli album.

Di seguito l'artwork e la tracklist di entrambi i dischi, oltre allo streaming dei singoli.
1. K.G.L.W.
2. Automation
3. Minimum Brain Size
4. Straws In The Wind
5. Some Of Us
6. Ontology
7. Intrasport
8. Oddlife
9. Honey
10. The Hungry Wolf Of Fate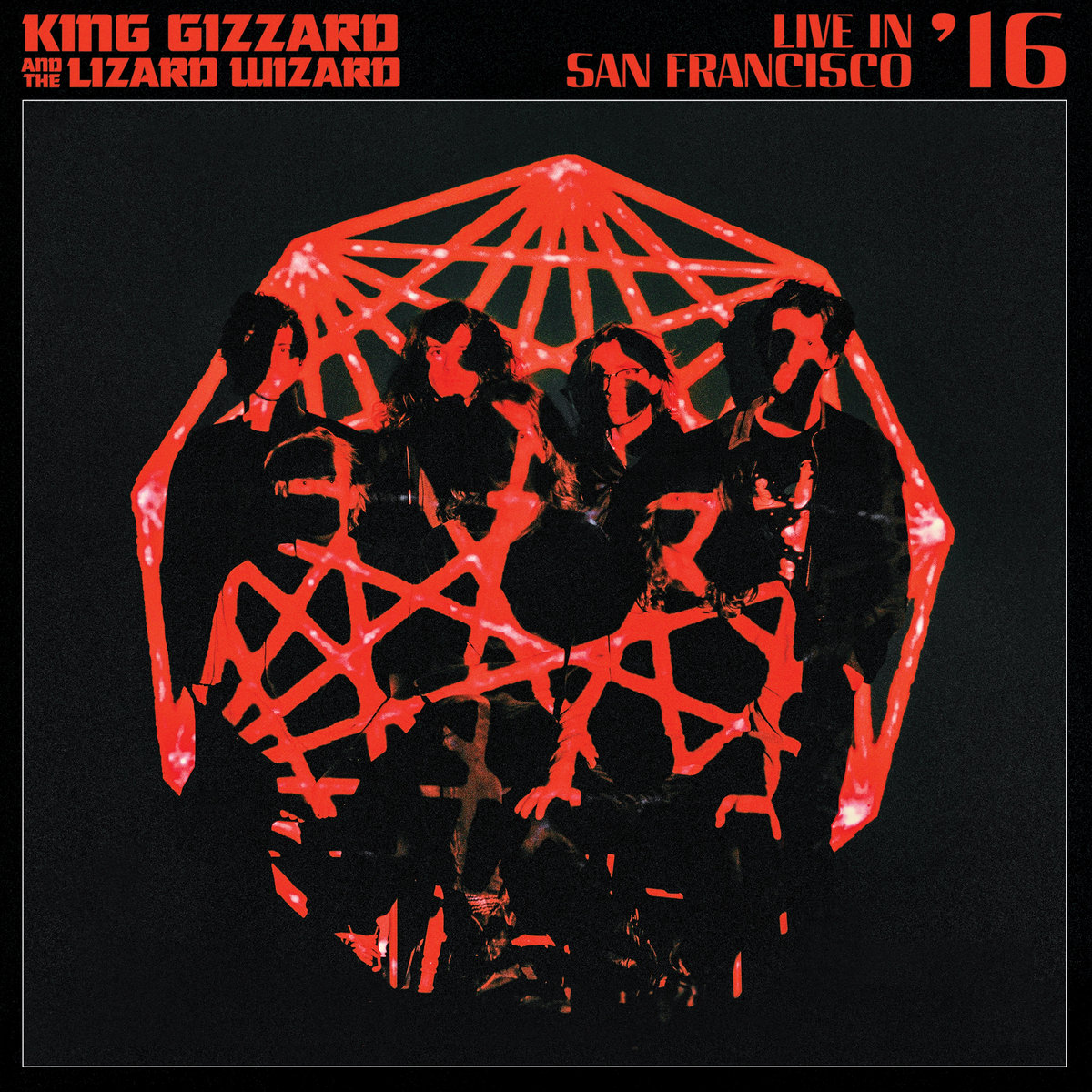 1. Robot Stop (Live In San Francisco '16)
2. Hot Water (Live In San Francisco '16)
3. Big Fig Wasp (Live In San Francisco '16)
4. Gamma Knife (Live In San Francisco '16)
5. People-Vultures (Live In San Francisco '16)
6. Trapdoor (Live In San Francisco '16)
7. I'm In Your Mind (Live In San Francisco '16)
8. I'm Not In Your Mind (Live In San Francisco '16)
9. Cellophane (Live In San Francisco '16)
10. I'm In Your Mind Fuzz (Live In San Francisco '16)
11. The River (Live In San Francisco '16)
12. Evil Death Roll (Live In San Francisco '16)
13. Head On/Pill (Live In San Francisco '16)