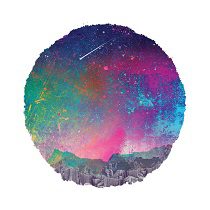 19 Dic

Khruangbin – The Universe Smiles Upon You

Tramonti in controluce, pigre onde lascive che si avvicinano a noi, e suoni che arrivano da un'altra epoca.

L'album d'esordio dei Khruangbin, nome derivato da un gruppo funk thai degli anni sessanta, è un insieme coerente e molto piacevole di funk asiatico degli anni sessanta e settanta, groove molto ben composti e suonati, soprattutto una gioiosa malinconia di fondo che porta ad amare ancora di più questo lavoro. Inclusi da Bonobo nel suo LateNightTales sono anche in tour con il musicista della Ninja Tune che ha subito compreso il loro lavoro. Composto e registrato in una zona isolata del Texas , The Universe Smiles Upon You riflette una forza cosmica che porta a fare musica con un senso mistico in chiave moderna, un'astrazione completa dai dettami contemporanei della musica che sono quasi esclusivamente commerciali, per creare un suono che è esotico nel senso di Las Vegas anni sessanta e rendere l'ascolto un'esperienza molto affascinante e diversa.
Rimarrete piacevolmente stupiti, senza inerpicarvi sull'impervia via delle raccolte di funk thai.

TRACKLIST
1. Mr. White
2. Two Fish and an Elephant
3. Dern Kala
4. Little Joe & Mary
5. White Gloves
6. People Everywhere (Still Alive)
7. The Man Who Took My Sunglasses
8. August Twelve
9. Balls and Pins
10. Zionsville

LINE-UP
Bass: Laura Lee
Guitar: Mark Speer
Drums: D.J.